For the first time in more than three decades, Los Angeles received a blizzard warning.
'Cold and dangerous' winter storm sweeping much of US The National Weather Service warned that the storm would sweep across the normally warm southern West Coast.
Some mountains in Los Angeles could see as much as 1.5 meters (5 feet) of snow, increasing the risk of avalanches – with winds of up to 75 mph (120 km/h) and possible flooding.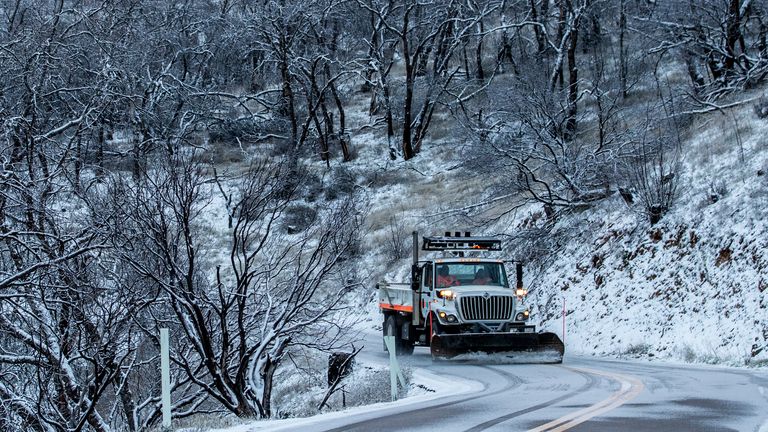 This is the first blizzard warning to affect Los Angeles since 1989.
"I've lived in California for 30 years and I've never seen anything like this," Karen Krennis said.
Four areas deemed unstable after being battered by the storm last month issued evacuation warnings in Ventura County.
Temperatures in the state are set to drop dramatically, far below normal, and homeless people are at serious risk.
Terry Stephens, who lives in a trailer in Palmdale, was temporarily put up in a hotel room after a cold Wednesday night.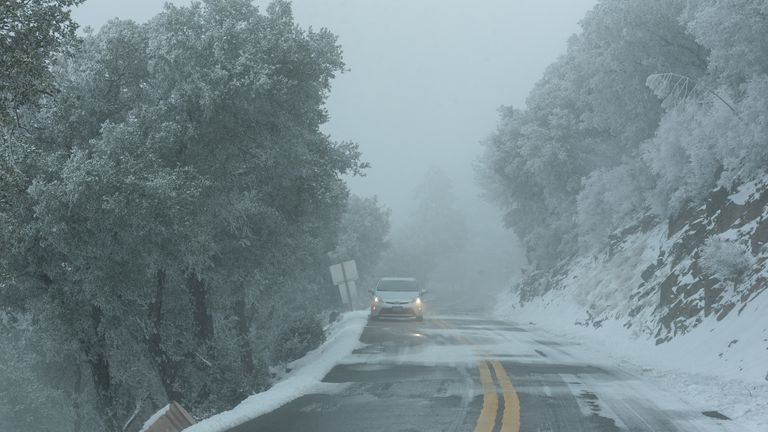 "It's cold; your bones ache and you can't keep warm. I had three blankets on me last night and I was still cold. Nothing helped," she told the Los Angeles Times.
The storm has been battering the northern United States for several days, paralyzing roads, closing schools and leaving nearly a million homes and businesses without power.
Michigan was the hardest hit, with more than 820,000 people without power at one point, but further worsening power outages were reported in Illinois, New York and Wisconsin.
About 3,000 power lines were also down, authorities said, and a Michigan firefighter died Wednesday after encountering downed power lines in the village of Paw Paw.
Air travel was affected, with more than 2,000 flights grounded and nearly 14,000 delayed across the United States.