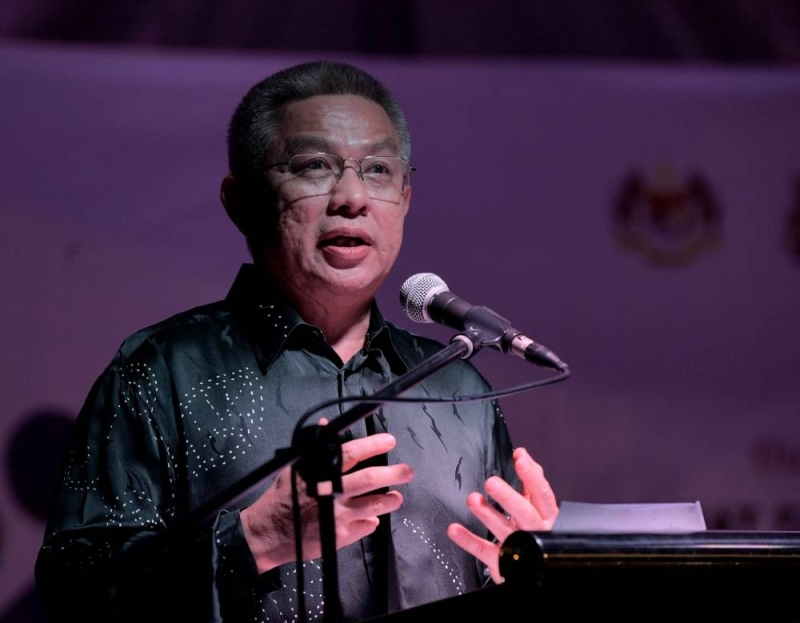 Science, Technology and Innovation Minister Datuk Seri Dr Adham Baba speaks at the Keluarga Malaysia Merdeka event in Kota Tinggi on September 17, 2022. — Bernama pic
Sunday, September 18, 2022 11:07 AM MYT
Kota Tinggi, September 18 — The Ministry of Science, Technology and Innovation (Mosti) is looking to secure higher allocations from the upcoming Budget 2023 to commercialise research and development (R&D) activities and boost startups.
Its minister, Datuk Seri Dr Adam Baba, said his ministry had submitted a proposal on Aug 31 through a consultation meeting with the Ministry of Finance.
"We made various points like the R&D element can no longer be at the foundational stage, it has to be at the commercial stage now. We have to transition to a producing country rather than a consuming country because new technologies can provide jobs for the people.
"I therefore raise the question that there will be room for new tech startups to make progress in R&D next year," he told reporters after the Keluarga Malaysia Merdeka event last night.
Dr Adham, who is also MP in Denggara, said the Treasury had also asked Mosti to reorganise its strategy to secure higher allocations.
Budget 2023 will be tabled in Parliament on October 7. — Bernama