US President Joe Biden has quipped that he is seeking "re-election" in the White House while honoring prominent figures including Bruce Springsteen and Vera Wang.
rock star Springsteen Recognized at the National Medal of Arts ceremony for "his extraordinary contribution to the American songbook."
Introducing the novelist Colson Whitehead – a back-to-back Pulitzer winner – Mr Biden gave insight into his future in the White House and quipped about seeking re-election.
"Very nice guy," he said, before adding: "I'm looking for back-to-backs myself."
The president is expected to announce in the coming weeks that he will run for re-election in 2024.
donald trumpTrump, who was defeated by Biden in the 2020 presidential election, has said he is seeking to return to the White House in the next election.
read more:
What would happen if Donald Trump was arrested?
Besides Springsteen and designer Wang, others who have been honored for their work in the arts include singer Gladys Knight, actresses Julia Louis-Dreyfus and Mindy Kaling, poet and author Richard Blanco and social historian Earl Lewis.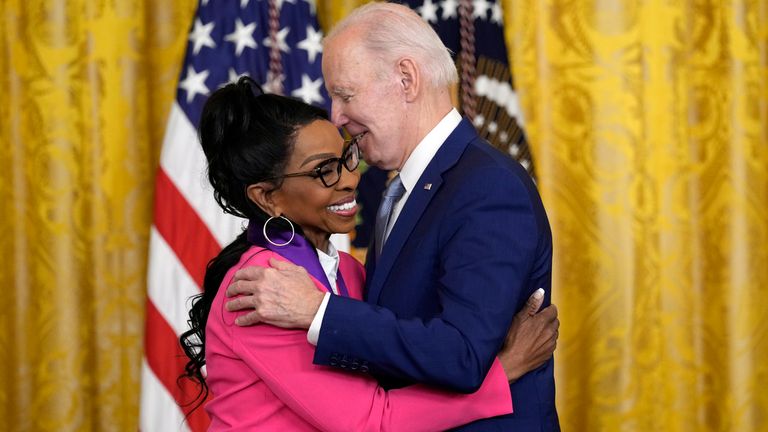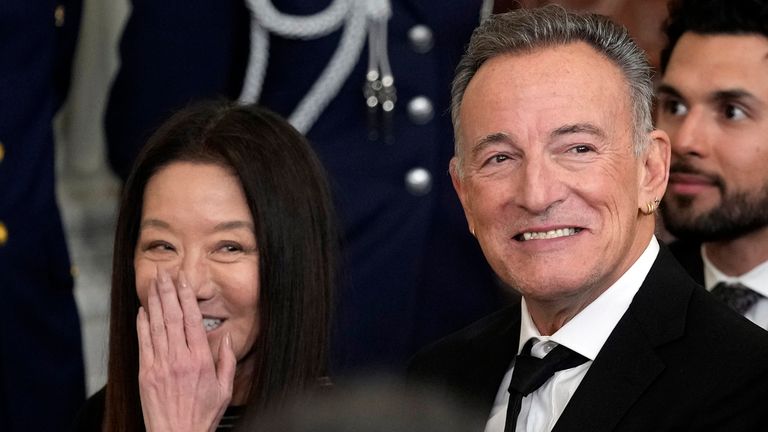 "You've really made this country better, you've made it better," Mr Biden said of the honorees.
At the event, the USMC Band performed Springsteen's hits Born to Run and an orchestral set from Born in the USA.