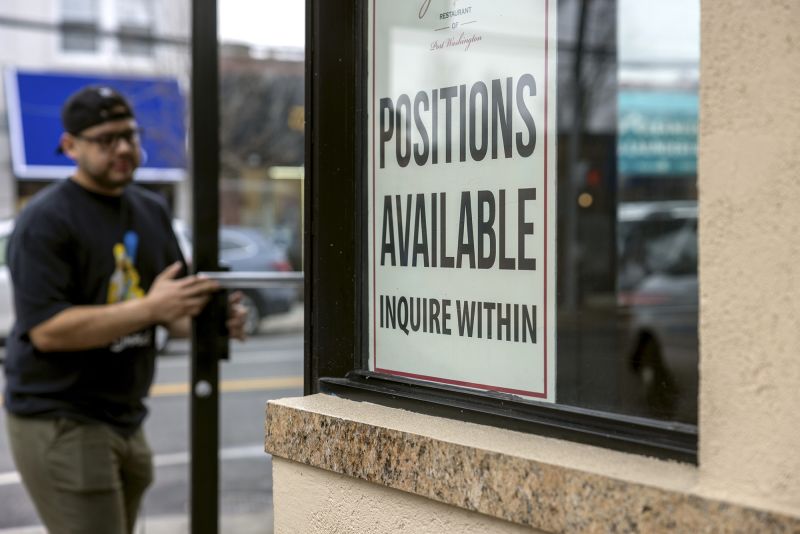 A week full of economic data will end on Friday with the first US jobs report for 2023.
Economists estimated that 185,000 jobs may have been added in January, according to Refinitiv data.
That would be a sizable drop from the 504,000 jobs added in January 2022 and the 520,000 added in January 2021. That would also be close to the monthly average of 183,000 between 2010 and 2019, according to the Bureau of Labor Statistics.
However, Federal Reserve Chairman Jerome Powell warned on Wednesday that the full impact was yet to come, although the Fed's aggressive rate hikes helped curb inflation and led to a slowdown in economic activity without a marked rise in unemployment.
The US unemployment rate fell back to 3.5% in December, again hitting a 50-year low. It was expected to rise 3.6% on Friday.
Layoff announcements, led by big tech companies, are accelerating: The number of layoffs announced jumped from 43,651 in December to 102,943 in January, according to new data released Thursday morning by Challenger, Gray & Christmas.
Still, these surges in layoffs have not been widespread. New data from the Labor Department on Thursday showed weekly initial jobless claims fell for the fourth time in five weeks to 183,000, the lowest weekly total since April.
read more